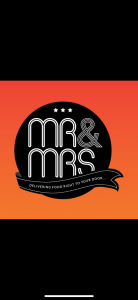 IPEC achieves the design and the equipment supply of Mr&Mrs Central kitchen in the Beirut Bouchrieh area.
The kitchen space was designed to serve a delivery operation for a menu consisting of Sandwiches, salads, teasers, Pizzas and Pastas.
For that purpose, a receiving area was created, composed of stainless steel work tables, vegetable wash sinks and shelves.
An American Chef (www.americanchef.com) pizza deck oven and charcoal grill were placed in the hotline along with two southbend 6 burners, two vulcan fryers and a Piron combi oven 6 trays.
As for the refrigeration, Technokitchen (www.technokitchen.com) table and upright stainless fridges were used for the preparation and mise en place area.
The pastry area consisted of a croissant dough sheeter, a technokitchen upright freezer, work tables and a spiral dough mixer.